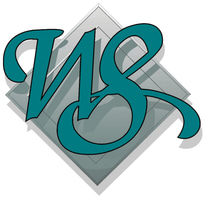 Moderate to Severe Asthma
A 24-Week Efficacy and Safety Study to Assess Budesonide and Formoterol Fumarate Metered Dose Inhaler in Adult and Adolescent Participants With Inadequately Controlled Asthma (VATHOS)
You might be eligible to participate if the below criteria are met.
Inclusion Criteria
12 to 80 years of age, male and female, BMI <40 kg/m2; females must not be of childbearing potential or must be using a form of highly effective birth control.
Participants who have a documented history of physician-diagnosed asthma ≥ 6 months prior to Visit 1, according to GINA guidelines [GINA 2020]. Healthcare records for 1 year prior to Visit 1 must be provided for adolescent participants (12 to < 18 years of age) to ensure consistent evaluation and follow-up of treatment in those participants.
Participants who have been regularly using a stable daily ICS or an ICS/LABA regimen (including a stable ICS dose), with the ICS doses, for at least 8 weeks prior to Visit 1
ACQ-7 total score ≥ 1.5 at Visits 1 and 4
Pre-bronchodilator/pre-dose FEV1 <90% predicted normal value at Visits 1, 2 and 3, and a pre-dose FEV1 of 50% to 90% at Visit 4 (pre-randomization)
Reversibility to albuterol, defined as a post-albuterol increase in FEV1 of ≥ 12% and ≥ 200 mL for participants ≥ 18 years of age OR a post-albuterol increase of FEV1 of ≥ 12% for participants 12 to < 18 years of age, either in the 12 months prior to Visit 1 or at Visit 2 or Visit 3.
A pre-bronchodilator/pre-dose FEV1 at Visits 2, 3, and 4 that have not changed 20% or more (increase or decrease) from the pre-bronchodilator/pre-dose FEV1 recorded at the previous visit.
Demonstrate acceptable MDI administration technique.
eDiary compliance ≥ 70% during screening, defined as completing the daily eDiary and answering "Yes" to taking 2 puffs of run-in BD MDI for any 10 mornings and 10 evenings in the last 14 days prior to randomization
If the below criteria are met the subject will not be able to participate in the clinical trial
Exclusion Criteria
Life-threatening asthma as defined as a history of significant asthma episode(s) requiring intubation associated with hypercapnia, respiratory arrest, hypoxic seizures, or asthma related syncopal episode(s).
Any respiratory infection or asthma exacerbation treated with systemic corticosteroids and/or additional ICS treatment in the 8 weeks prior to Visit 1 and throughout the Screening Period.
Hospitalization for asthma within 8 weeks of Visit 1Historical or current evidence of a clinically significant disease including, but not limited to: cardiovascular, hepatic, renal, hematological, neurological, endocrine, gastrointestinal, or pulmonary (eg, active tuberculosis, bronchiectasis, pulmonary eosinophilic syndromes, and COPD). Significant is defined as any disease that, in the opinion of the Investigator, would put the safety of the participant at risk through participation, or that could affect the efficacy or safety analysis.
Known history of drug or alcohol abuse within 12 months of Visit 1Use of a nebulizer or a home nebulizer for receiving asthma medications.
Current smokers, former smokers with > 10 pack-years history, or former smokers who stopped smoking < 6 months prior to Visit 1 (including all forms of tobacco, e-cigarettes or other vaping devices, and marijuana).
Study Investigators, sub-Investigators, coordinators, and their employees or immediate family members.
For women only - currently pregnant (confirmed with positive highly sensitive urine pregnancy test), breast-feeding, or planned pregnancy during the study or not using acceptable contraception measures, as judged by the Investigator
This is a Phase III randomized, double-blind, active comparison, parallel group, multicenter study comparing BFF MDI 320/9.6 μg to BD MDI 320 µg and open-label Symbicort TBH 320/9 μg in adult and adolescent participants who have asthma which remains inadequately controlled (ACQ-7 total score ≥ 1.5) despite treatment with medium dose ICS or ICS/LABA. Budesonide and Formoterol Fumarate MDI 160/9.6 μg is included in this study to evaluate dose response by comparing to BFF MDI 320/9.6 μg. All doses represent the sum of 2 actuations. All study interventions will be administered BID for 24 weeks.