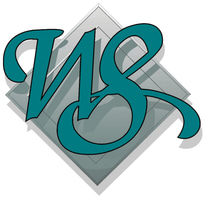 Brief Summary
Atopic dermatitis (AD) is a skin condition that may cause a rash and itching due to inflammation of the skin. Therapies spread over the skin may not be enough to control the AD in trial participants who require systemic anti-inflammatory treatment. This study compares upadacitinib to dupilumab in adolescent and adult participants with moderate to severe AD who have inadequate response to systemic therapies. Adverse events and change in the disease activity will be assessed.
Upadacitinib and dupilumab are approved drugs for the treatment of moderate to severe atopic dermatitis (AD). The study is comprised of a 35-day Screening Period, a 16-week treatment period 1 and a 16-week treatment period 2. During period 1, participants are randomly assigned in 1 of 2 groups, called treatment arms to receive upadacitinib Dose A or dupilumab. In Period 2, participants will receive upadacitinib Dose A or Dose B. Approximately 880 adolescent and adult participants ages 12 to 64 with moderate to severe AD who are candidates for systemic therapy will be enrolled at up to 330 sites worldwide.
Participants will receive upadacitinib oral tablets once daily or dupilumab as per its label for 32 weeks and followed for 30 days.
There may be higher treatment burden for participants in this trial compared to their standard of care . Participants will attend regular visits during the study at a hospital or clinic. The effect of the treatment will be checked by medical assessments, blood tests, checking for side effects and completing questionnaires.
Inclusion Criteria:
Chronic atopic dermatitis (AD) with onset of symptoms at least 3 years prior to baseline and participant meets Hanifin and Rajka criteria.

Eczema area and severity index (EASI) score ≥ 16;validated Investigator´s Global Assessment for AD (vIGA-AD) score ≥ 3 and ≥ 10% Body Surface Area Involvement of Atopic Dermatitis (BSA of AD) involvement at the Baseline Visit.

Baseline weekly average of daily Worst Pruritus Numerical Rating Scale (WP-NRS) ≥ 4.

Documented history of inadequate response to previous systemic treatment defined as documented history of previous inadequate response to at least one prior systemic treatment for AD OR for whom other systemic treatments are otherwise medically inadvisable.
Exclusion Criteria:
History of clinically significant (per investigator's judgment) drug or alcohol abuse within the last 6 months.

History of an organ transplant which requires continued immunosuppression.